// Place this in the header scripts...preferably on the page level scripts.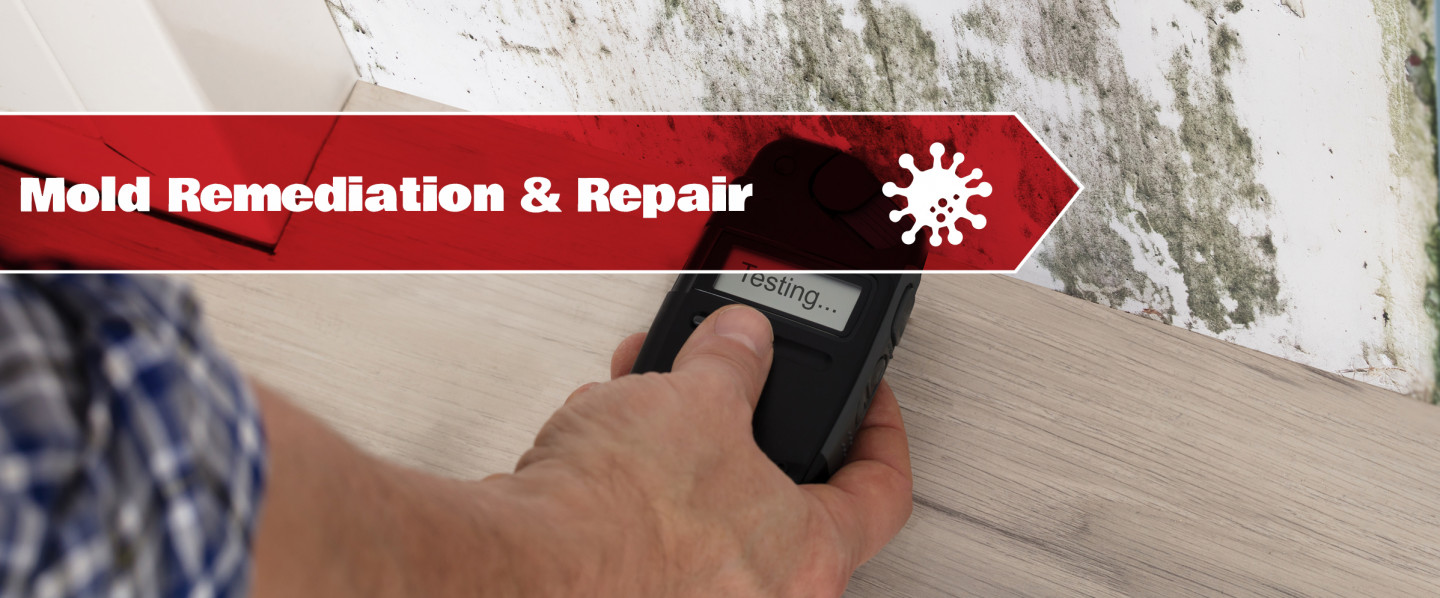 EXPERIENCED AND CERTIFIED MOLD REMEDIATION COMPANY
(GOLDMORR* CERTIFIED)

Mold and bacteria contamination evaluation.
Surface swab analysis and state-of-the-art digital metering.
Air quality particle testing.
Corrective mold and bacteria remediation.
Surface structure scrubbing and sanitizing for mold removal.
Fogging air quality methods to eliminate airborne mold spores.
Corrective structural issues and damage repair.
Content packing, moving, and storing.
Secured content storage. Easy to sort and organize - personal and "portable" storage (all-steel weatherproof units).
Process and Follow-Up Customer Service
S.B. Restoration Services uses commercial mold testing and remediation equipment for a safe and successful restoration.
Free estimates on necessary remediation.
Insurance claims specialization.
Permitting and inspection coordination.
Providing a 5-year workmanship warranty
Regulations are strictly followed in handling, transporting, and disposing of mold damaged waste.
SB Restoration storage facility is secured and gated, with 24/7 video surveillance.
Mold can result from improper drying
Mold can form quickly and get out of control because of damp areas, flooding, sewage backup, leaking roofs, damaged pipes, excess humidity caused by a faulty air exchange system, etc. Molds survive in damp or wet environments. It can be found on the outside of walls, behind walls, within a shower, inside the ventilation system, and inside an attic. This mold can be structurally damaging to your home or business. When mold spores are present in abnormally high volumes, they can present especially hazardous health risks to humans and pets. After prolonged exposure, you can experience allergic reactions or more serious health conditions.
Mold thrives in damp environments:
Outside and behind walls.
Within a shower/bathtub enclosure.
Windows.
In a ventilation system (duct work).
Attics, crawl spaces, and other hidden areas of your home or business.
*OUR GOLDMORR MOLD REMEDIATION METHODS
SB Restoration Services
One Call Does It All!
(320) 255-0076