// Place this in the header scripts...preferably on the page level scripts.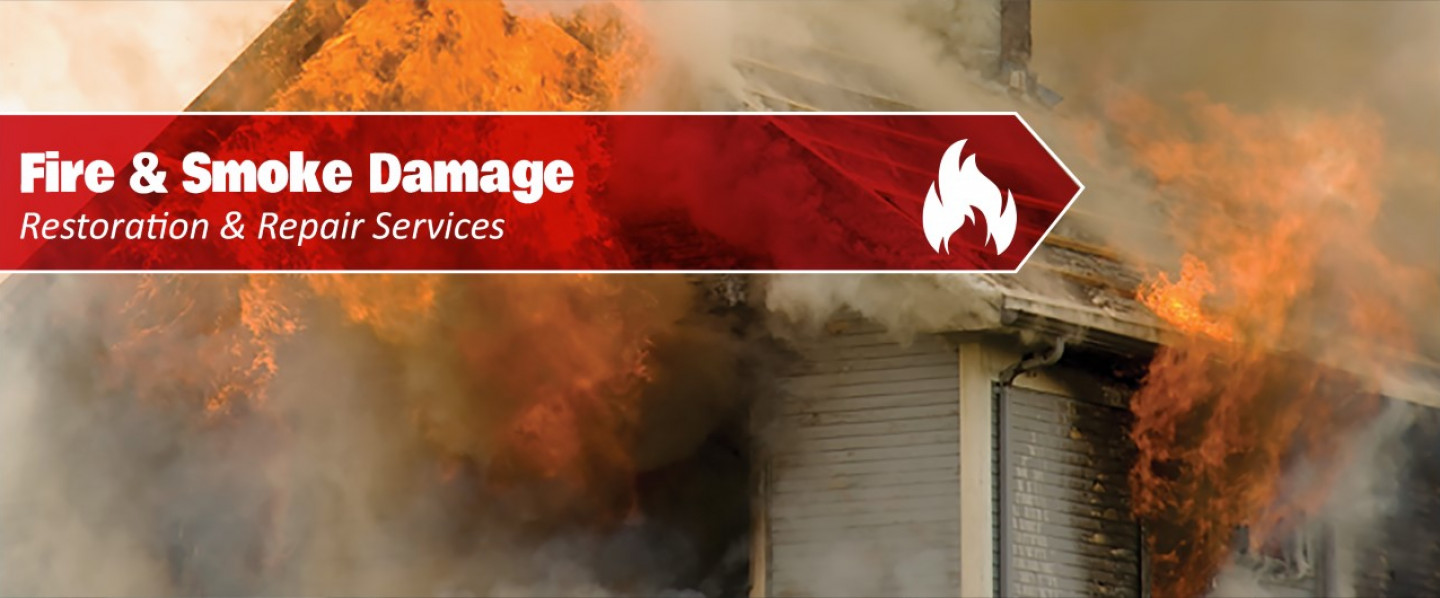 Our prompt action after fire and soot damage will significantly reduce permanent damage and reduce additional loss.
24/7 we quickly respond, inspect the structural damage, and act immediately for your successful restoration. We work closely with you and your insurance agent or adjuster.
Emergency "board up" service.
Roof tarping.
Demolition.
Full repair and reconstruction for residential, agricultural, and commercial properties.
Air duct and HVAC cleaning and deodorizing.
Odor control.
Ozone treatment.
Professional soot and smoke stain cleanup.
Content cleaning (personal items and collectibles).
Content packing, moving, and storing.
Secured Content storage. Easy to sort and organize - personal and "portable" storage (all-steel weatherproof units).
Fire & Police Department Services
Process and Follow-up Customer Service
Free estimates.
Insurance claims specialization.
Permitting and inspection coordination.
Providing a 5-year workmanship warranty.
Regulations are strictly followed in handling, transporting, and disposing of fire and smoke damaged waste.
SB Restoration storage facility is secured and gated, with 24/7 video surveillance.
AFTER THE FIRE
IMMEDIATELY CONTACT YOUR INSURANCE COMPANY AND SB RESTORATION SERVICES BEFORE ANY CLEANUP OR REPAIRS. CHECK WITH YOUR LOCAL FIRE DEPARTMENT OR SB RESTORATION SERVICES TO DETERMINE WHAT SAFETY HAZARDS ARE PRESENT IN YOUR SITUATION
The water that puts out the flames can be as damaging as the fire.
Not properly treating mold by a professional can render a home uninhabitable due to bacteria growth.
SB Restoration strongly recommends professionally cleaning items within 24-hours to avoid irreversible damage.
SOOT CAN BE TOXIC: PROLONGED EXPOSURE MAY LEAD TO LUNG AND SKIN CANCERS
Understand the risk to your safety and health even after the fire is out. Depending upon the materials burned, soot can be toxic. Ash produced after a fire can irritate your skin, your eyes, and if inhaled, can cause respiratory damage.


24-HOURS IS THE CRITICAL TURNING POINT FOR RESTORATION
Contact your insurance company to inform them of the fire to start the insurance claim process.
Protect your property from vandalism and damage from the weather elements - contact SB Restoration Services for inventory documentation with photo identification, and secure structure board up.
WHEN SAFE, RESCUE VALUABLES AND COLLECTIBLES
Separate into three categories and begin the restoration process:
Undamaged in good condition that can be stored.
Damaged items that can be restored (begin to dry and clean).
Unsavable items that need to be discarded.
Remove brass and copper (immediately clean to avoid etching).
Remove firearms (immediately dry and oil to avoid rust and pitting).
Remove standing water with a wet dry vacuum and set up fans to get the air moving.
Dry wet items (clothing, area rugs, paperwork, photos, etc.) quickly to prevent mold and mildew.
Place aluminum foil under furniture legs. Remove wet rugs and carpet.
Rescue and secure: driver's licenses, financial records, insurance policies, birth certificates, passports, medical records, titles, deed and mortgage documents, tax information, credit cards, blank checks, cash, jewelry, etc.
Collect eyeglasses, contact lenses, hearing aids, dentures, prosthetic devices, etc.
After A Fire These Items Must Be Discarded
Perishable food and liquor. Heat and toxic fumes contaminate food, even if sealed in glass jars and aluminum cans.
Plastic food containers (including Tupperware™, Pampered Chef™, etc.)
Medicines (prescriptions and OTC).
Cosmetics.
Toiletries (shampoos, lotions, soaps, etc.)
Pillows and bedding.
Cleaning products.
Have medical devices professionally checked before use (CPAP, nebulizer, home oxygen systems, etc.)
Local Organizations That Provide Additional Support
American Red Cross.
Your church community.
Community groups (Lions Club, Salvation Army, United Way, etc.)
The public health department, municipal or state emergency services.
Nonprofit crisis-counseling centers.
SB Restoration Services
One Call Does It All!
(320) 255-0076